"China Table Cup" quality stone decoration Awards Announced Global Stone Excellence Award
Date:2013-10-10 15:03 Click:
Recently, the China Stone Association organized the fourth "China Table Cup" Quality Engineering Award stone decoration contest concluded. Reporters from the corporate head office was informed that the online publicity, organizing comprehensive assessment, and ultimately determine Global Stone Group and other seven companies of stone project won the fourth "China Table Cup" quality stone decoration project award.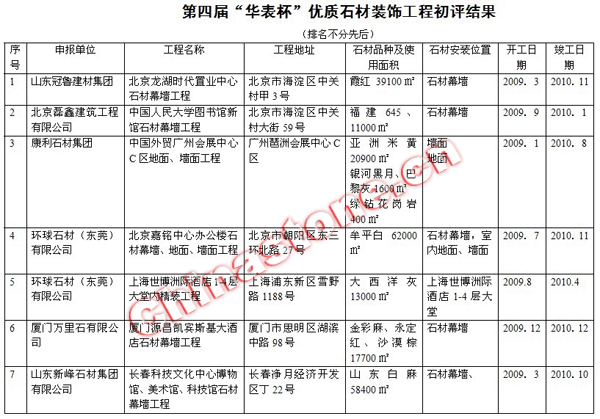 It is reported that the selection of activities aimed at winning companies want to maintain honor, make persistent efforts to continuously improve product quality and decorative quality of the project. Also hope that other member units to winning corporate learning, and strive to improve the level and quality of stone processing, stone products in the expanding construction applications, for urban construction to add more quality stone works.
Attachment: The Fourth "Chinese Table Cup" Quality Engineering Award winners stone decoration